Sheriff seeking other possible victims following arrest
Apr 09, 2015 11:19PM, Published by Timothy Rutt, Editor, Categories: Today, News, Public Safety
---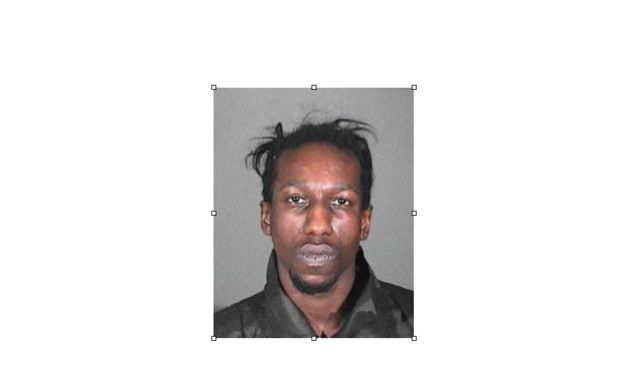 Philippe Lutete, 29, is a suspect in the rape of an Arcadia woman.
---
---
 Los Angeles County Sheriff's Department Special Victims Bureau detectives are seeking the public's help in identifying possible additional victims. On Wednesday, April 8, 2015 at approximately 3:00 a.m., a 25 year-old female was kidnapped and raped in the city of Arcadia.
A Joint effort from Special Victims Bureau and Temple Station personnel resulted in the arrest of 29 year-old Philippe Lutete on the 2800 block of Mayflower Avenue, Arcadia (unincorporated), last night without incident.
The investigation began yesterday, on April 8, 2015, when a citizen reported a domestic violence call on the 2900 block of Spruce Court in the unincorporated area of Arcadia. The deputies arrived on scene and heard the victim screaming for help from the rear second floor window of a residence.  As deputies entered the building, the suspect fled from the location leaping from the second story, to an adjacent first story building.
The victim immediately disclosed that she had been kidnapped and raped. She said she was abducted while walking in the vicinity of Longden Avenue and Peck Road, Arcadia, near the ARCO Gas Station. The suspect grabbed and carried the victim into his car. He drove the victim to his home where he continuously sexually assaulted her. The victim managed to escape and requested help from a neighbor. The neighbor then witnessed the suspect drag the victim back into his home. The neighbor subsequently called law enforcement.
A short time later, deputies received a suspicious person call, several blocks from the suspect's residence. Deputies located the suspect and took him into custody.
The suspect was booked for kidnap and rape. He is being held on $1,300,000 and has a court date of April 10, 2015.
There is no further information at this time.
Anyone with information about this incident is encouraged to contact the Los Angeles County Sheriff's Department's Special Victims Bureau at (877) 710-5273.  If you prefer to provide information anonymously, you may call "Crime Stoppers" by dialing (800) 222-TIPS (8477), or texting the letters TIPLA plus your tip to CRIMES (274637), or by using the website http://lacrimestoppers.org.
---
Want to speak your mind? Comment below!
---
---
---
You might also like
---