Eliot Arts Magnet grand re-opening April 30
Apr 09, 2015 11:18PM, Published by AltadenaPoint Staff, Categories: Today, Culture, News, Schools
---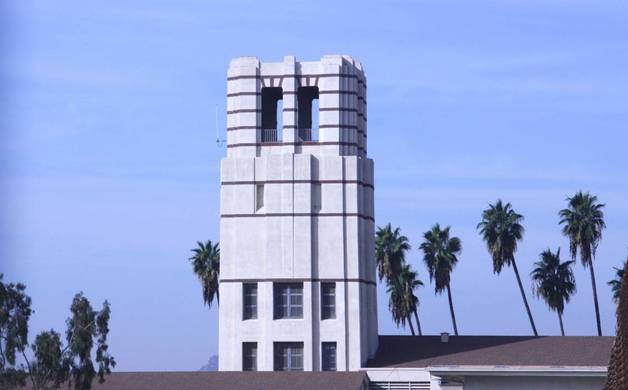 Eliot Arts Magnet Middle School
---
---
from Eliot Arts Magnet
Eliot Arts Magnet received a federal grant in October 2013 to transform Charles W. Eliot Middle School into a premier arts magnet. In the past year, dedicated teachers and staff have repurposed facilities to host new art spaces, built lasting partnerships with renowned arts organizations, and undergone intensive training in the arts. Thanks to voter approved Measure TT, Eliot's auditorium has also undergone extensive modernization which will be completed this month.
Eliot Arts Magnet is ready to reveal these exciting changes to the community during its Grand Re-Opening on Thursday, April 30 at 5:00 P.M.   This event will celebrate the school's transformation in becoming an arts magnet with the ribbon-cutting ceremony of the newly-refurbished, state-of-the-art auditorium and the naming of the student art gallery after renowned local artist Charles White.
The Grand Re-opening celebration on Thursday, April 30 will include an address from Dr. Brian McDonald, Superintendent of PUSD, and Lori Touloumian, Interim Principal of Eliot Arts Magnet.  There will also be recognition of local artist honoree, Charles White, accepted by his son, Ian White.
Following the ribbon-cutting, guests are encouraged to stay for the annual spring Open House and arts showcase, Metamorphosis, featuring student performances and tours of the new arts facilities from 6:00-7:30 P.M.
Eliot Arts Magnet is a public magnet school for grades 6-8 in the Pasadena Unified School District. Since becoming a magnet school in 2013, Eliot's facilities and instruction have transformed to offer an innovative program that nurtures students' academic development through the arts. Eliot students are engaged in relevant, rigorous curricula that connect real-world experiences with traditional subjects; students compose music in the new Mac lab, produce the Eliot News in the new video-recording studio, and work with professional artists-in-residence to create original paintings.
Charles White (1918-1979) is considered one of the most important African American painters of his time and is best known for his work depicting themes of social realism with stunning images of African American people and culture. Charles White Park in Altadena was named after the famed artist in 1980.
The naming of Eliot Arts Magnet's student art gallery after Charles White connects the rich history of arts in Altadena with the works of our next generation of young artists. Eliot Arts Magnet is now a gathering place for the arts to entertain and inspire our community. After all, "A work of art was meant to belong to people, not to be a single person's private possession. Art should take its place as one of the necessities of life, like food, clothing and shelter." -Charles White
---
Want to speak your mind? Comment below!
---
---
---
You might also like
---