Aveson featured in new book on personalized learning
Apr 10, 2015 02:20PM, Published by AltadenaPoint Staff, Categories: Today, News, Schools
---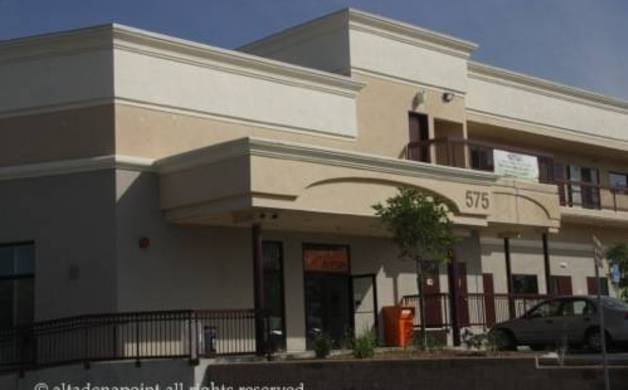 Aveson Charter School, 575 W. Altadena Drive
---
---
from Aveson Charter Schools
Aveson Charter Schools has garnered national attention for its personalized learning approach through a new book titled, Learning Personalized: The Evolution of the Contemporary Classroom. The book, co-authored by educational consultants Allison Zmuda, Greg Curtis and Diane Ullman, features Aveson as one of the only schools implementing personalized learning, a way of teaching and learning that is catching on in public education across the country.
 Aveson's contributions to Learning Personalized came after Denver education leaders visited the school last year and witnessed what they called, "one of the most authentic" personalized learning models in the country. Upon hearing this, Zmuda visited Aveson for a firsthand look at the school and to explore including their work in Learning Personalized.
"There is a significant interest in personalized learning around the nation," says Zmuda. "But Aveson is remarkable both in their design and their commitment to create this learning environment with their students and families every day."
The book, published by Jossey-Bass, focuses on clearly defining personalized learning, a "progressively student driven model in which students deeply engage in meaningful, authentic and rigorous challenges to demonstrate desired outcomes." Although the concept has gained interest in some U.S. public schools, it is still often misunderstood and implemented only on a limited basis.
Aveson teachers, students and leaders contributed day-in-the-life examples to the book as well as rubrics for guiding educators in implementing personalized learning at the classroom level. Zmuda also interviewed Aveson executive director, Kate Bean, about her experience in opening a school focused on personalized learning to provide a snapshot of the challenges to implementing the model.
Aveson leaders say Learning Personalized authors have created a comprehensive framework for personalized learning and they expect that the book, as well as Aveson's pioneering work, will serve as a foundation for other public schools to adopt it.
"Aveson was started for the benefit of all public school children not just the students who attend Aveson public schools," says Bean. "We are hopeful that our experience and its inclusion in this book will open the door for continued conversations with school districts locally and nationwide and allow us to fulfill our charter's goal to foster the evolution of public education."
Zmuda will be in Pasadena on May 7, 2015, 7:30 p.m. for a Learning Personalized book discussion and presentation at the Pasadena City College Community Education Center, 3035 East Foothill Blvd, in Pasadena. Her presentation is free and open to the public. To register for the event, call Pasadena City College at 626-585-3294.
For more information about Aveson Charter Schools, personalized learning or to receive a copy of Learning Personalized, contact Kelly Finley at 323-229-7511 or prteam@aveson.org.
---
Want to speak your mind? Comment below!
---
---
You might also like
---