We loved it (yeah, yeah, yeah!)
Sep 08, 2014 10:36AM, Published by Timothy Rutt, Editor, Categories: News, Community, Culture
---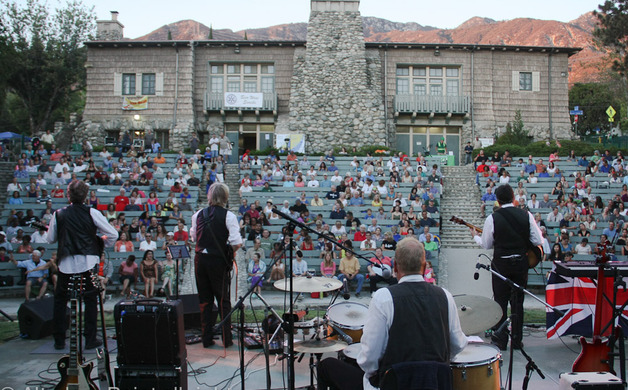 ---
Gallery: Sgt Pepper at Farnsworth Sept. 6 2014 [10 Images] Click any image to expand.
---
---
It was so crowded at Farnsworth Park Saturday night, Sept. 6, 2014, that you had to keep dancing because there was nowhere left to sit.Sgt. Pepper brought the music of the British invasion to the amphitheater in the grand finale of the Sheriff's Support Group's summer concert series.  As is usual for the grand finale, it was packed to the gills with one last chance to celebrate summer in Altadena.
---
Sgt. Pepper at the Farnsworth Park Finale Sept. 6 2014
---
Want to speak your mind? Comment below!
---
---
farnsworth park sheriff support group Sgt Pepper
---
You might also like
Senior softballer Marge Mayotte-Hirn, 74, keeps things running, on and off the field
---