Sidewalk sale brings out shoppers
Aug 09, 2014 12:33PM, Published by Timothy Rutt, Editor, Categories: Business, News, Today
---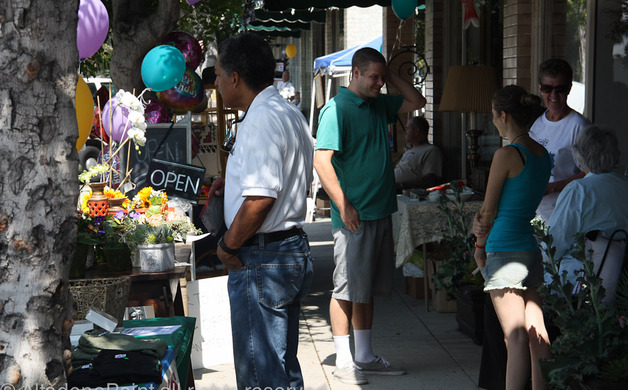 ---
Gallery: Lake/Mariposa Sidewalk Sale Aug. 9 2014 [10 Images] Click any image to expand.
---
---
The Altadena Chamber of Commerce's sidewalk sale on Sat., Aug. 9, 2014,  let merchants in the Lake/Mariposa shopping area spread out a bit and gave shoppers a reason to enjoy the good weather and pick up some bargains.Businesses in the Lake/Mariposa business district and nearby set up outdoor booths to offer their services and wares and meet their neighbors in an outdoor setting.  The sale will go on until 4:30 PM.
The Chamber has said it wants to offer similar events at the Fair Oaks and Lincoln Avenue shopping areas in the future.
---
Want to speak your mind? Comment below!
---
---
altadena chamber of commerce galloway building
---
You might also like
---