Shake it up with Heartbeat City
Jul 31, 2014 01:10PM, Published by Timothy Rutt, Editor, Categories: News, Today, Culture
---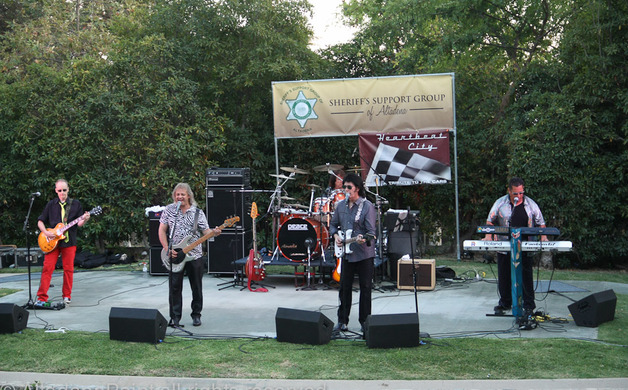 Heartbeat City brought the music of the Cars to Farnsworth Park July 26, 2014
---
Gallery: Heartbeat City July 26 2014 [12 Images] Click any image to expand.
---
---
Yeah, we're running late on this one, but we had some camera problems this week …
Heartbeat City got a hold on us with its tribute to the Cars in Farnsworth Park Amphitheater on June, 26, 2014, and they were moving in stereo, bringing back to some of us those glory days of New Wave rock
(no kidding — the music and smell of beer brought flashbacks of late 70's dorm life)
.The fashions and the passions brought back some of the magic of those days of punchy drums, stuttering synths and Rick Ocasek's high strained voice.  It was a fond look back at a band that created some of the best music of the late 70's-early 80's.
---
Want to speak your mind? Comment below!
---
---
---
You might also like
Senior softballer Marge Mayotte-Hirn, 74, keeps things running, on and off the field
---