NAACP big weekend: Ford honored, ACT-SO competition
Apr 09, 2015 09:56AM, Published by AltadenaPoint Staff, Categories: Community, Today, Culture, News, Schools
---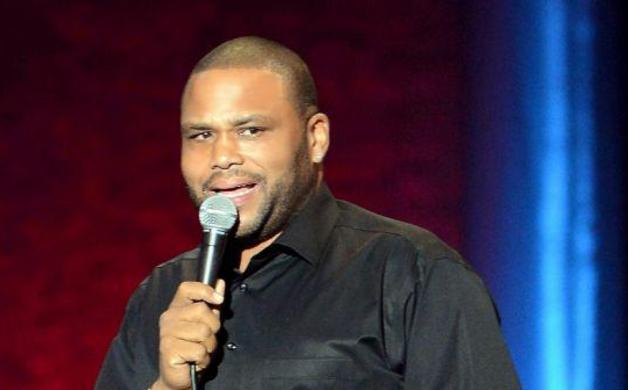 Actor and comedian Anthony Anderson is an ACT-SO alum
---
---
from the Altadena NAACP
Easter might be over, but the Altadena Chapter of the NAACP still has a lot going on!
This Saturday, April 11, Chapter President, Nicole Ford will be honored at the Pasadena Journal's annual Women of Achievement Breakfast, at the Brookside Clubhouse at 9 a.m.
Ford will be honored for her outstanding work as founder and program director of Stepping in the Right Direction-Ivy leadership League Mentor Program – two very special programs in one that help impact the lives of high school students.
The eight-year-old Ivy League Program helps to enhance the lives of high school girls through professional and social female mentorships that aid with achieving their highest potential to become confident, caring women through committed sisterhood and standards of excellence.
After introducing the girls to the Historically Black Colleges and Universities program, (HBCU), Ford founded Stepping in the Right Direction one year later. The informative collegiate year round program exposes hundreds of students to HBCUs, and stresses the importance of pursuing higher education.
Since starting, both programs have helped thousands of Black high school students from Southern California received college assistance and mentorships.
"I love what I do, because it takes a village," said Ford. "I understand the importance of higher education and helping our young ladies grow into educated, social and well-rounded women, who will in turn give back to their community."
Tickets are $45 and still available! Just phone The Journal at (626) 798-3972 for additional information.
Also taking place on April 11,  25 ACT-SO high school students will compete in the regional competition at the Altadena Community Center, 730 E. Altadena Drive,  from 9:30 a.m to 3:30 p.m.
ACT-SO, the Afro-Academic, Cultural, Technological and Scientific Olympics, is a primary youth initiative of the NAACP. The yearlong enrichment program is designed to encourage high academic and cultural achievement among African-American high school students.
On Saturday, the students will compete in 26 categories within sciences, humanities, business, performing and visual arts.
Regional winners will receive gold medals, and the opportunity to compete at the national competition at the NAACP Annual convention in July.  The national winners will receive corporate financial awards, and a laptop.
"The event provides exposure to other corporations and professionals, and often the students receive opportunities for internships," said Wilberta Richardson, Chair of the Altadena Branch NAACP ACT-SO Program.
Popular ACT-SO alumni include entertainer, Kanye West, actress Jada Pinkett-Smith, filmmaker John Singleton and actor, Anthony Anderson.
So come on out, join the Altadena Branch of the NAACP and other community professionals, and help cheer for our youth!
---
Want to speak your mind? Comment below!
---
---
---
You might also like
---